7:48 AM: There's a big response – including mutual aid from Seattle Fire – headed into Greenbridge for a possible house fire in the 10000 block of 11th SW. We're heading over to check it out and will update here.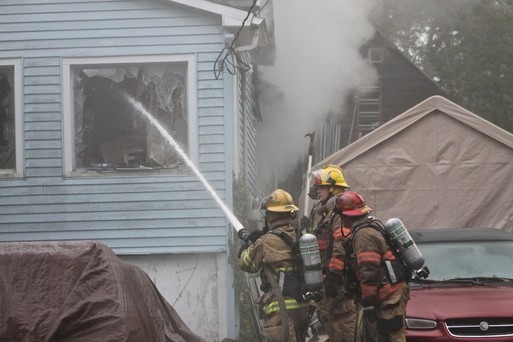 8:05 AM UPDATE: Our crew just arrived. No flames visible but smoke coming from windows and roof. Lots of fire crews on scene, North Highline and the aforementioned help from Seattle (an engine and battalion chief were sent).
8:41 AM UPDATE: We've confirmed there is extensive damage to the house; no residents or firefighters hurt; no word so far of how the fire started.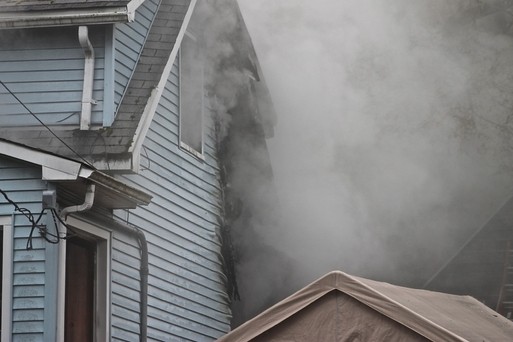 9:08 AM UPDATE: Just added video – North Highline firefighters using a water cannon from atop one of their rigs. Photos to come.