UPDATE: Fire at White Center car lot
12:21 AM: Firefighters are at what was described initially as a vehicle fire at a location on 15th SW near 106th listed on the fire lot as SK Used Cars. 15th is also blocked in the area right now as a result. We haven't heard any detailed updates but they were calling for a fire investigator.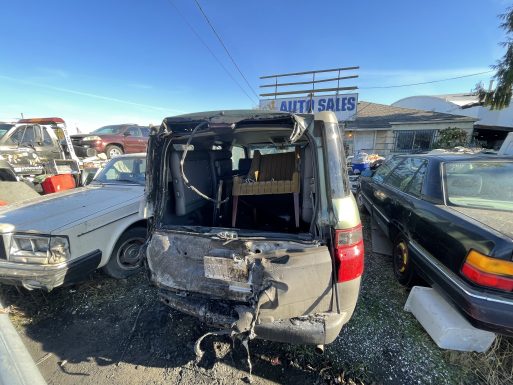 (WCN photo)
12:30 PM: We went by the scene a short time ago. Fire damage was in evidence, mostly involving the car in our photo above.
You can follow any responses to this entry through the RSS 2.0 feed. Both comments and pings are currently closed.