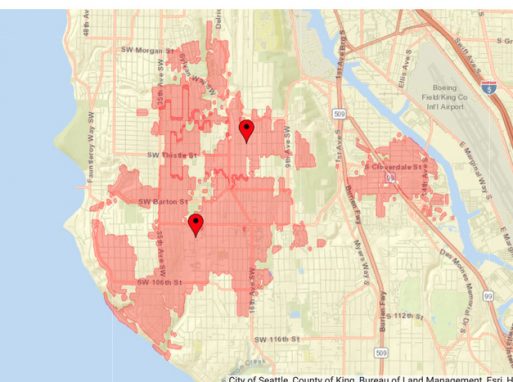 1:04 PM: Big power outage affecting parts of White Center as well as South Park and West Seattle – more than 14,000 customers, according to Seattle City Light. Under investigation is a report that this might have been caused by a tree being cut and falling onto wires in central Delridge.
2:15 PM: About a third of the originally affected customers are back on, including South Park and parts of West Seattle. SCL has in the meantime confirmed that a tree is to blame, and says it took out "two feeders," which is why this was such a large outage.
2:21 PM: And as we typed that, most of the rest of the outage zone was restored – now down to fewer than 400 customers.