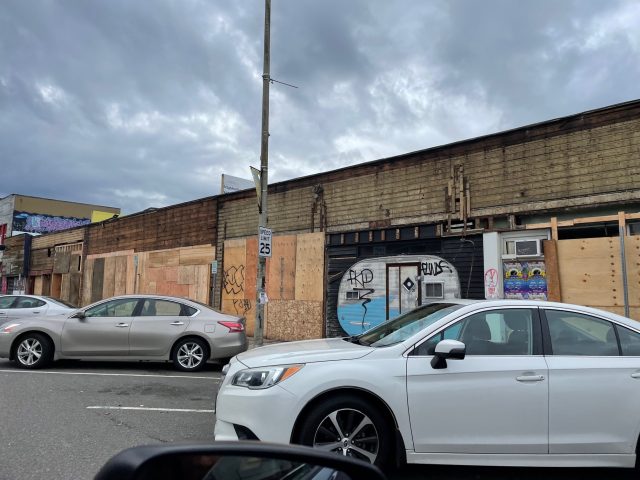 If you've been in downtown White Center lately, you've probably noticed changes to the fire-ravaged block on the west side of 16th SW south of Roxbury. It's been more than two years since fires ravaged multiple spaces in this block of businesses. Now seven of the spaces are up for lease to new business tenants (here's the flyer). The spaces totaling 22,362 square feet could be leased in various combinations, the listing says … Not far south, next to Full Tilt, the Huong Xua Deli is finally getting ready to reopen, with COMING SOON signage … And on the other side of the September 2021 fire site, two venues have uncloaked with plans to share the former Bizzarro Italian Café space at 9635 16th SW: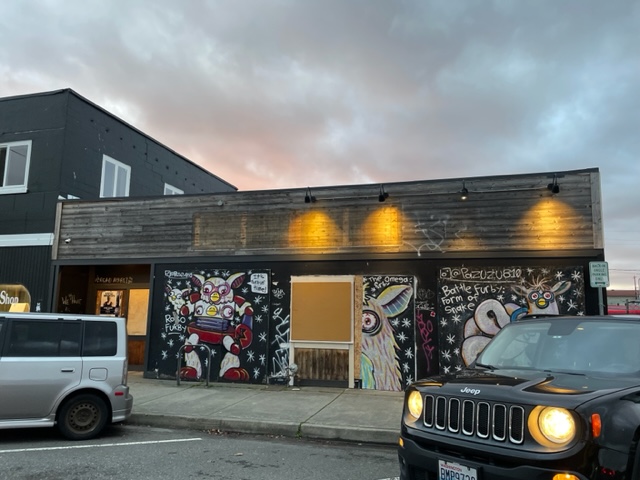 The Alpine Diner and Bar, touting an "apres-ski" theme, and Big Mario's Pizza. From the Alpine website:
Try our full food & beverage menu available daily from 7 AM to 10 PM, or visit the bar counter and cozy up to our vintage fireplace in the game room for ski ball and hoops. Enjoy our large outdoor patio with bocci ball and outdoor seating, opening Spring 2024. We share our space with the newest Big Mario's location, meaning you can order from either menu.
The Alpine is from the same company that operates Lost Lake Café in Seattle's Capitol Hill neighborhood; Big Mario's Pizza has a location there too, one of four in Seattle. The remodeled White Center space is expected to open this winter.