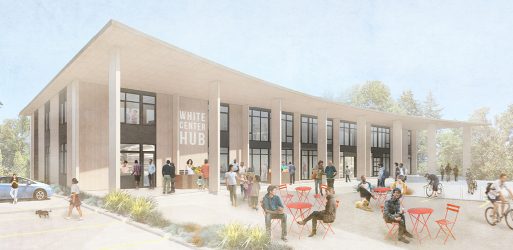 (Rendering by SKL Architects – community-center side of the HUB)
King County has announced $23.4 million in grants for seven affordable-housing projects – and the White Center Hub is one of them. The grants are from King County's Housing Finance Program, administered by the Department of Community and Human Services. From the announcement:
Community Roots Housing / White Center Community Development Association – $3,250,000

A redevelopment of the White Center Hub will provide 76 units of affordable housing as well as commercial space to house a community center and event space for programming.
Here's our most-recent update on the project plan; more details are in this report.