FIRE AFTERMATH: White Center Block Party benefit set for August 29th
Set your calendar: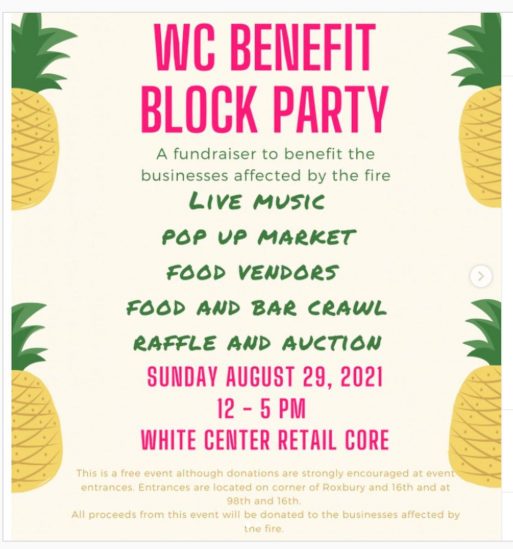 Almost a month have passed since the arson that tore through part of the heart of downtown White Center. Businesses are still working to get back open, some in new locations. Today (graphic via @WhiteCenterPride) there's word of a big party in four weeks to help – be there!
You can follow any responses to this entry through the RSS 2.0 feed. Both comments and pings are currently closed.