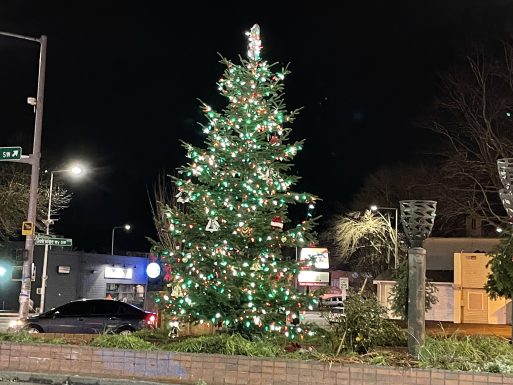 That's the 2021 White Center Christmas tree in all its splendor, in the mini-park outside Mac's Triangle Pub at Delridge/16th/Roxbury. Mr. and Ms. Claus were there for the occasion: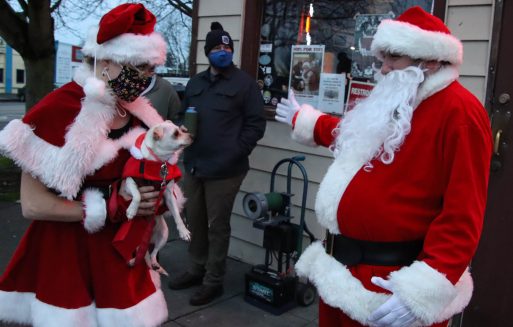 So were some excited kids:
The actual lighting – before dark – had a few stops and starts, but good cheer all around:
For the icing on the cake, the pub was showing the Seahawks game, and they were on the bring of their 30-23 win over the FortyNiners.
P.S. The tree is sponsored by not only Mac's but also Center Tool Rental and Meat The Live Butcher.