UPDATE: Fire in downtown White Center guts LumberYard Bar; major damage to neighboring businesses too
2:19 AM: County and city firefighters are working to fight a building fire at 16th and Roxbury. It was originally dispatched as a city callout so we've been covering it on our partner site West Seattle Blog here.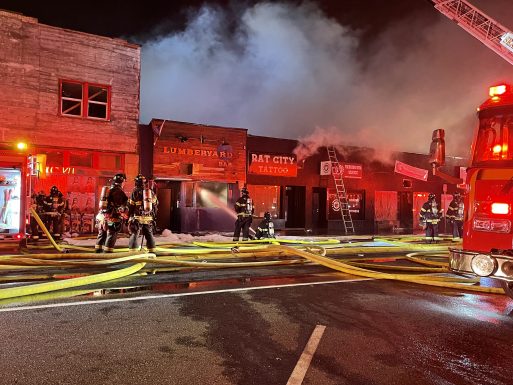 (White Center Now/West Seattle Blog photos by Patrick Sand)
2:48 AM: We've confirmed the fire is centered in the building holding the Lumberyard Bar and Rat City Tattoo. Firefighters are still working to extinguish it.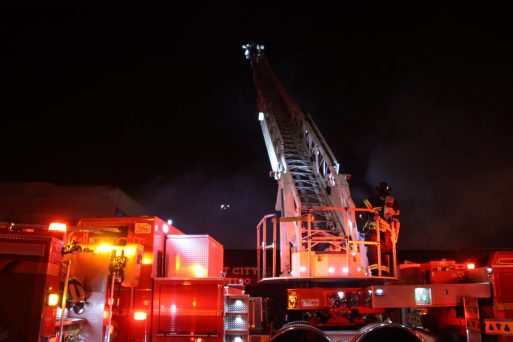 4:15 AM: The fire's not out yet. City and county crews are still there, fighting it from both sides of the building.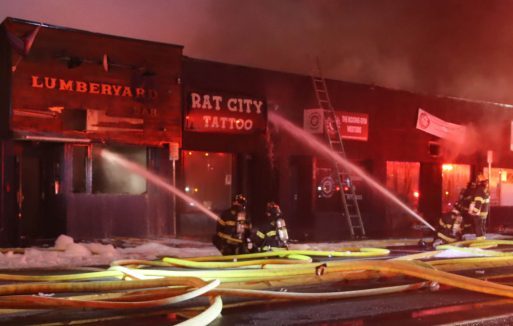 No injuries reported; we'll have more followup information later this morning.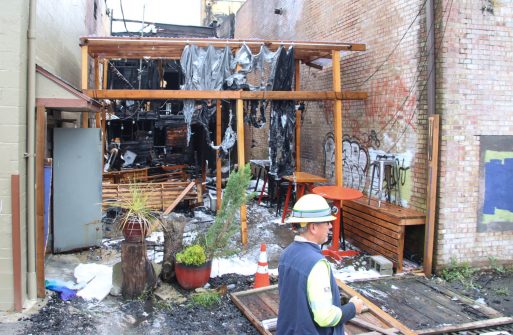 ADDED 10:43 AM: We went back this morning – in the view above, you are looking into the building from the alley side. Fire crews are still there: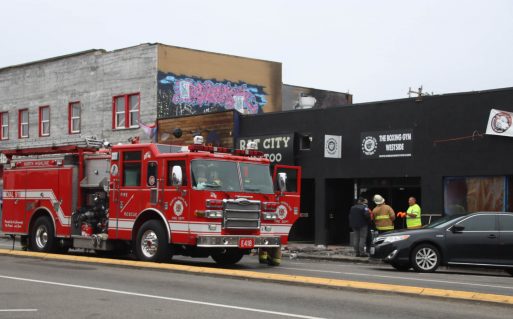 We talked to Chief Mike Marrs of Fire District 2, which includes White Center and the rest of North Highline. The investigator finally got into the building a few hours ago to try to determine the cause.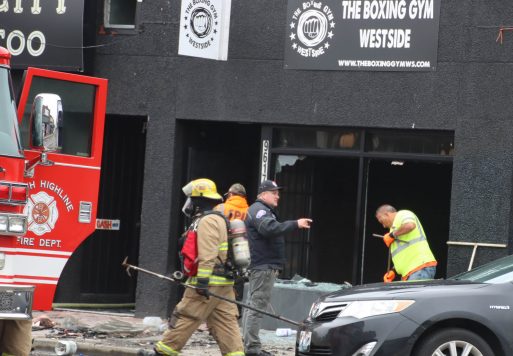 Other businesses to the north were damaged – including broken glass. Firefighters were expected to be on scene, with 16th remaining closed in that block, until noonish. We will check back again.
NOON: A crowdfunding page is set up to accept donations for the LumberYard.
12:54 PM: More photos of the aftermath, inside adjacent businesses too: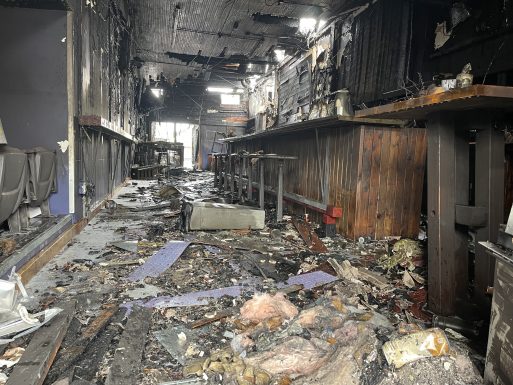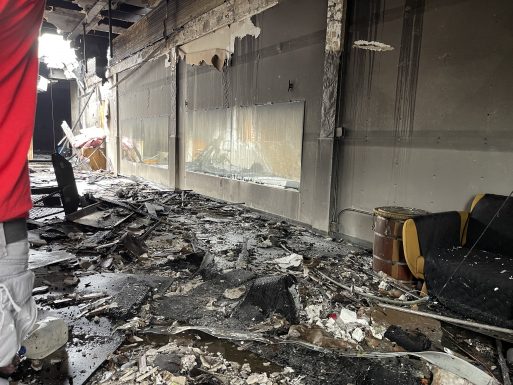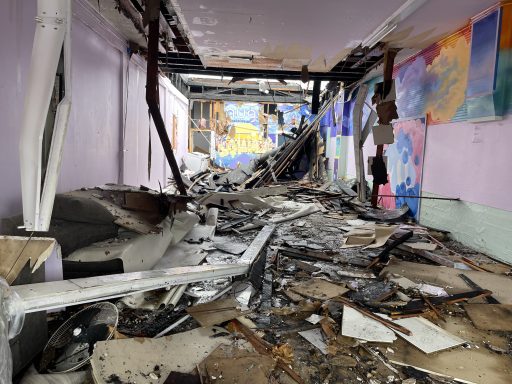 We'll add any other crowdfunding links we find out about. (Added: Here's one for the Boxing Gym. Here's one for staff of the affected businesses. Here's one for Nuggi, a boba-tea shop that was opening soon.)
1:47 PM: Fire District 2 public-information Shauna Sheppard says they do NOT believe this was caused by fireworks. So far they've traced the origin to the LumberYard's basement, and they believe it was accidental, though the specific cause remains under investigation.
ADDED TUESDAY: More crowdfunding – this time for La Tipica Oaxaqueña, and for Dottie's Doublewide (that page notes it had new owners who were preparing to reopen).
You can follow any responses to this entry through the RSS 2.0 feed. Both comments and pings are currently closed.