Two events to share: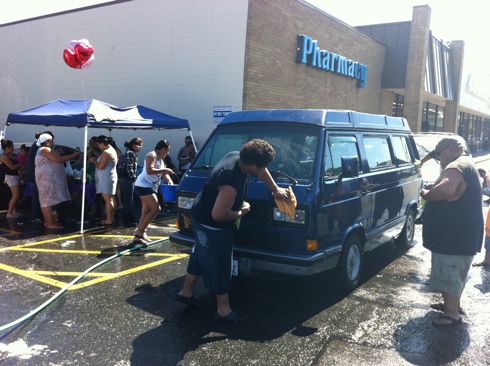 (Photo added 1:36 pm – thanks, Trina!)
*Right now (10:45 am Friday), according to the "RIP Sweetheart" Facebook page, a fundraising car wash is under way to accept donations for shooting victim Sweetheart Failautusi's funeral expenses. It's in the Albertsons parking lot on 16th SW. They're accepting donations of money and food (which can also be given at the ongoing memorial at 15th/Roxbury, noon-8 pm daily).
*Tonight (7 pm Friday), it's another Open Mike night at Greenbridge Plaza (next to Dubsea Coffee, which says it'll be open till 9 pm for the occasion!) – you're invited to come join the show, or just watch it.