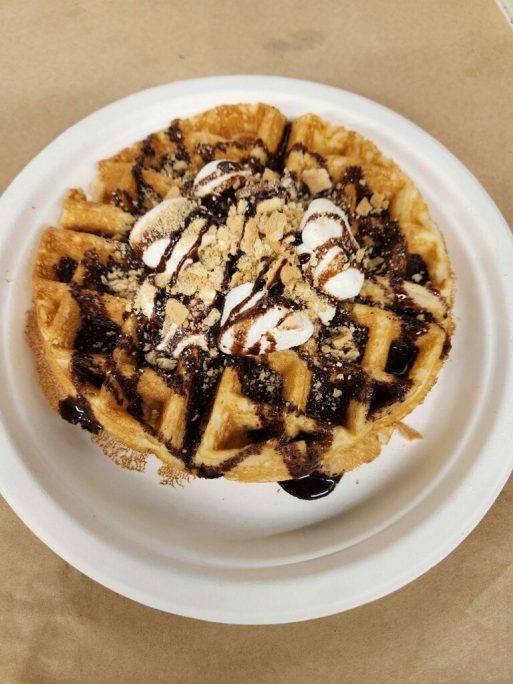 Something new in downtown White Center – waffles! Here's the announcement from Full Tilt Ice Cream, which will host the new endeavor for starters:
Full Tilt Ice Cream today announced Waffle Wizards, a new breakfast and brunch concept. Waffle Wizards is scratch-made waffles and toppings, brought to you by Melisa Nielsen, a longtime Full Tilt employee

"This has been in the works for awhile." says Mell, creator of Waffle Wizards. "It just seems like a natural extension of ice cream."

Waffle Wizards will be available October 22nd, inside Full Tilt in White Center. Service will start at 11am until the sell out. Last weekend was the soft opening, and they sold out in under 2 hours.

Waffle Wizards will be converting to a mobile breakfast truck in the coming weeks after getting everything worked out at the Full Tilt storefront.
FT/WW is at 9629 16th SW.