UPDATE: Fire response at 28th/110th
3:38 PM: In case you saw the smoke and/or heard the sirens, there's a big fire response right now at a home near 28th/110th. It was first reported as a garage fire but then grew, and the callout size was increased. Streets are shut down in the area, so stay clear for a while.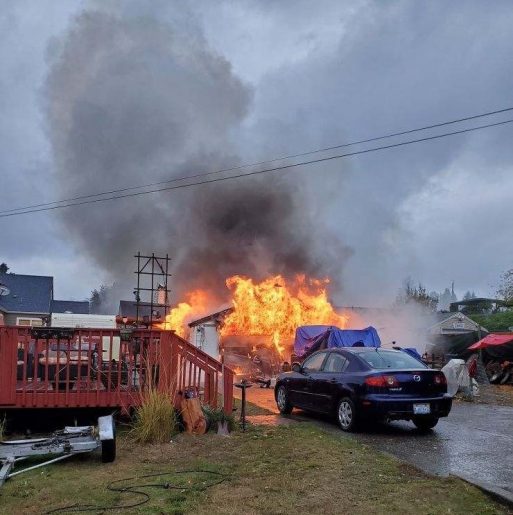 4:20 PM: That photo is from someone who was in the area in the early stage of the fire. Our crew is at the scene and tells us it is mostly out now. Nobody was hurt; the fire was confined to the detached garage, firefighters tell us. The initial report, as we heard on the scanner, came in from deputies who were in the area.
5 PM: Here's the garage, post-fire: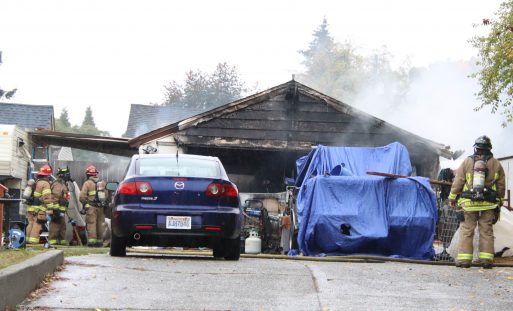 7:16 PM: At tonight's North Highline Unincorporated Area Council meeting, Deputy Bill Kennamer said the garage is used as a residence and the man who lives there was taken to the hospital with smoke inhalation.
You can follow any responses to this entry through the RSS 2.0 feed. Both comments and pings are currently closed.