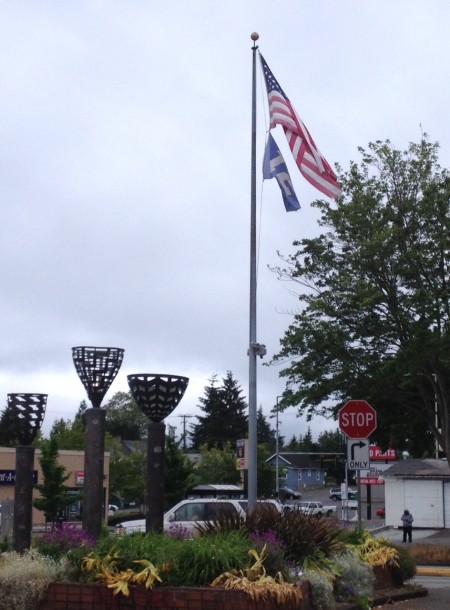 (WCN photo: Veterans' Triangle Park at 16th/Roxbury/Delridge)
Some helpful information for this holiday Monday:
TRANSPORTATION: Metro is on a Sunday schedule … Sound Transit Route 160 also is on a Sunday schedule.
SCHOOLS: Highline Public Schools are closed, as are most if not all independent schools.
LIBRARIES: King County branches are closed today.
U.S. POSTAL SERVICE HOLIDAY … according to the official USPS list.
MEMORIAL DAY CEREMONY AT FOREST LAWN: In West Seattle at 2 pm, all are welcome at Forest Lawn Cemetery for the traditional Memorial Day event with American Legion Post 160 and VFW Post 2713. (6701 30th SW)