FIREWORKS: Sales begin for last legal holiday in North Highline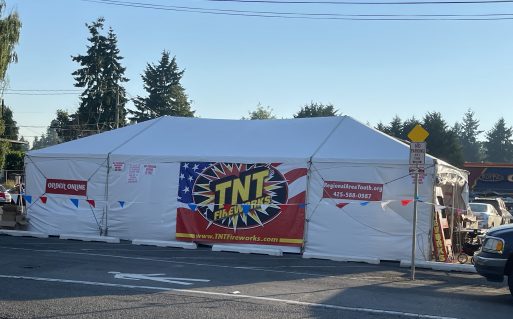 The last season of legal fireworks-selling in unincorporated King County has begun. That stand by Roxbury Lanes is one of multiple fireworks stands that opened today. The rules allow sales 9 am-11 pm daily through the 4th of July (Sunday), and the 4th is the only day you can legally set them off (9 am to midnight). Starting next year, fireworks will be completely banned in unincorporated King County, as they are in jurisdictions neighboring White Center – Burien, Seattle, and Tukwila.
You can follow any responses to this entry through the RSS 2.0 feed. Both comments and pings are currently closed.