White Center's 2019 community Christmas tree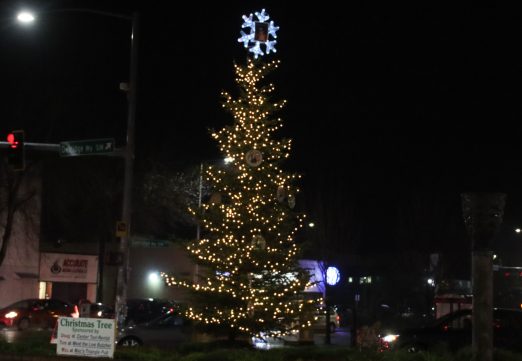 White Center's 2019 community Christmas tree is now twinkling over the intersection of 16th/Roxbury/Delridge, after a lighting ceremony tonight. Please accept our apology for publishing what turned out to be the wrong date for the event – the first announcement we received about the tree lighting and Night Market said December 15th, but when we received a second announcement saying "Saturday," we failed to catch the discrepancy.
P.S. Next year will mark the 10th anniversary of the return of White Center community Christmas tree lightings – here's our coverage of the first one back in 2010.
You can follow any responses to this entry through the RSS 2.0 feed. Both comments and pings are currently closed.