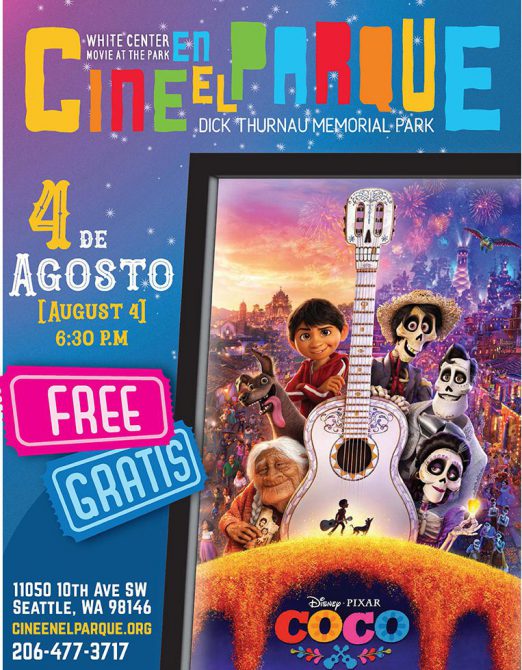 Tonight's the night! "Coco" is the movie for this year's Cine en el Parque, 6:30 pm at Dick Thurnau Memorial Park (11050 10th SW):
There will be games, music, prizes, food trucks and much more. Come down early, stake your ground, and have some fun. This event is sponsored by King County and the White Center Community Development Association. See you at the movies!
This is the fourth year for Cine en el Parque.