PHOTOS: See unincorporated North Highline's new park-to-be!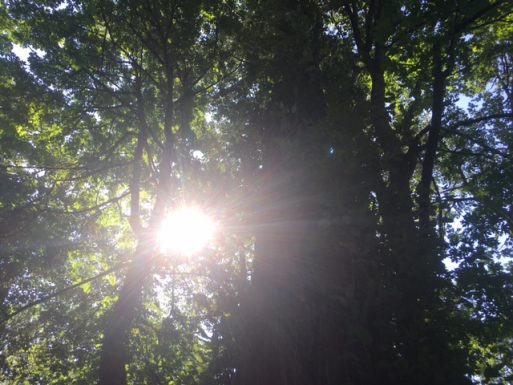 (WCN photos)
Five forested acres for less than $360,000. "A screaming deal," as King County Executive Dow Constantine observed while touring unincorporated North Highline's newest park-to-be this past Monday. We were along for the tour, as was a small county delegation including County Councilmember Joe McDermott.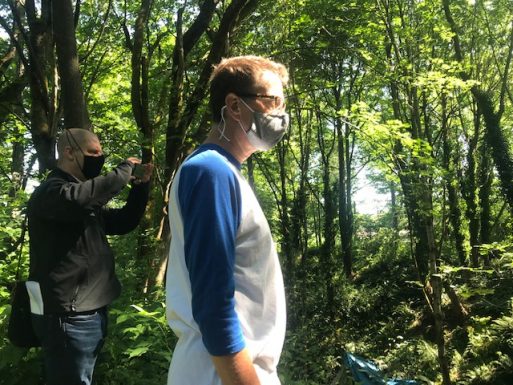 The park plan for 10203 9th Avenue S., officially announced today, has been in the works a while. The acquisition was completed in January. Going back further, to last year, this is the site King County's Dave Kimmett was talking about during a guest appearance before the North Highline Unincorporated Area Council. Its previous owners, who Kimmett said are in China, could have developed it as residential property, but decided to sell instead. It would admittedly have been tough to develop – for many of the reasons that make it perfect as open space, like a ravine for what the county says is an "unnamed creek":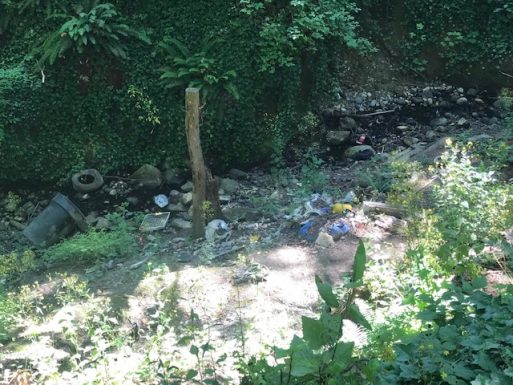 The county already has cleared some invasives and trucked out tons of dumped material, but there's more work to do, and it'll be next year before this is ready to debut as a park.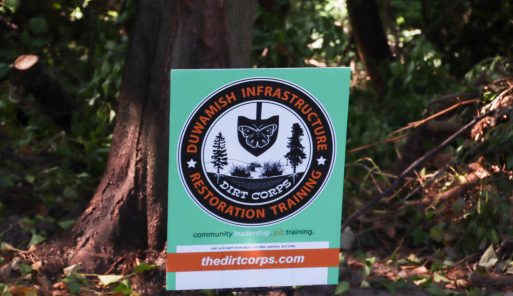 If you're having trouble placing the site, here's a map.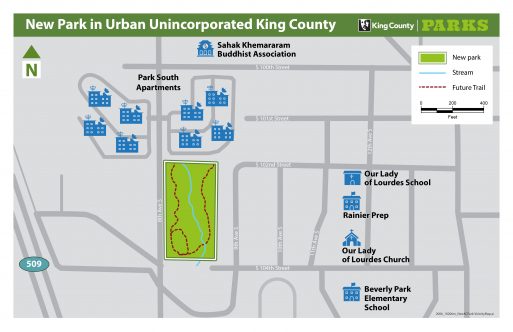 It's definitely an urban oasis – airplane noise with Sea-Tac-bound jets right overhead, traffic noise with trucks rumbling along roads to the west, and a big apartment complex to the north. A half-mile of trails will be built through the park, which has only "social trails" now (and you can get a glimpse into the land's north side from a walkway along the apartment complex's south edge).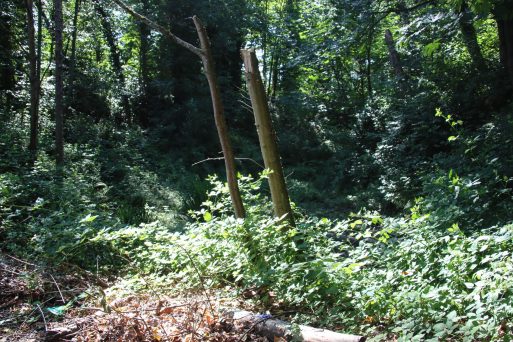 Restoration costs are expected to total around $30,000 for the next year or so of work. Meantime, more acquisitions are expected as part of the ongoing Land Conservation Initiative.
"Very exciting," enthused Executive Constantine.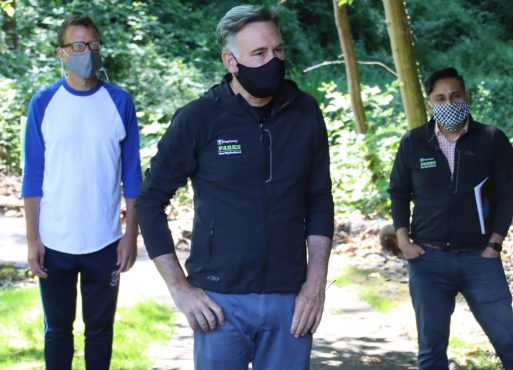 You can follow any responses to this entry through the RSS 2.0 feed. Both comments and pings are currently closed.