King County Parks hosting two Night Out celebrations in White Center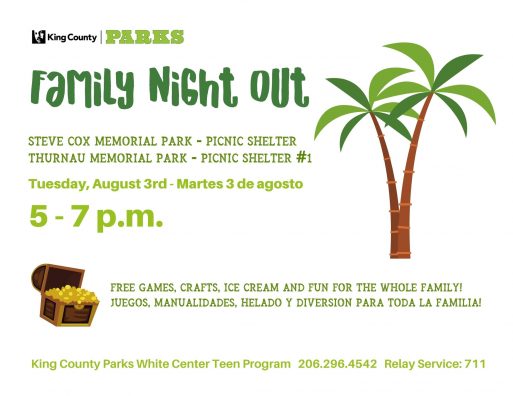 Next Tuesday (August 3rd) is Night Out, coast to coast, and here in White Center, King County Parks is hosting two events for the whole family that night, both 5-7 pm – one at Steve Cox Memorial Park (1321 SW 102nd) and one at Dick Thurnau Memorial Park (11050 10th SW).
You can follow any responses to this entry through the RSS 2.0 feed. Both comments and pings are currently closed.