FOLLOWUP: North Shorewood Park's special Saturday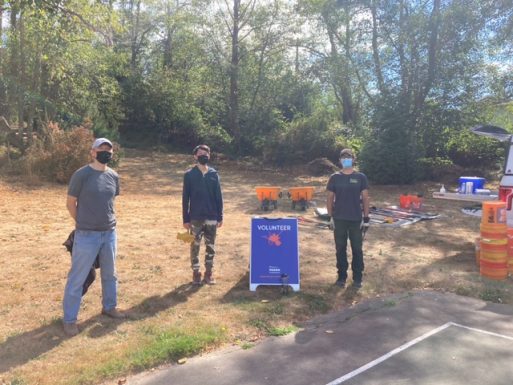 A small but mighty group of volunteers worked at North Shorewood Park this past Saturday. The photos are by Crescent from King County Parks and longtime volunteer Gill, who notes, "While there, a dad and his two daughters used the basketball court for trying out skateboards, and then dad went to sit while the kids were on the playground equipment which is why we maintain the Park."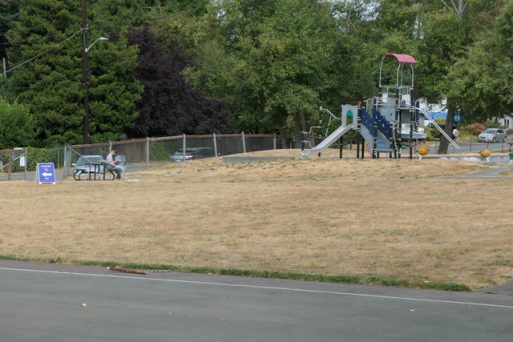 Moving a big pile of mulch was one of the day's primary jobs.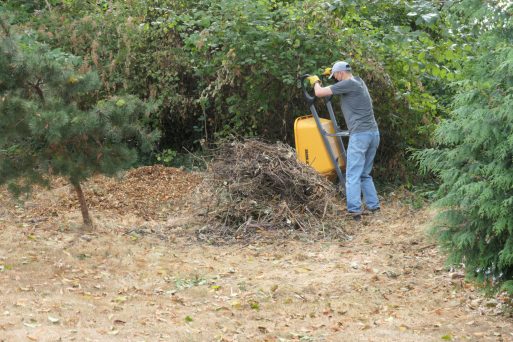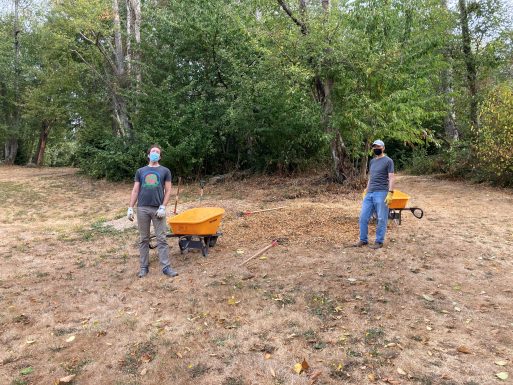 Every little bit of help matters.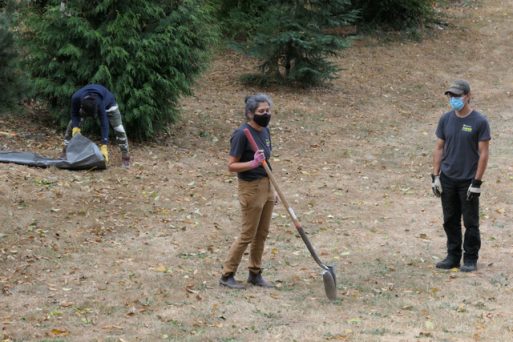 You can go here to look for upcoming chances to help out in county parks.
You can follow any responses to this entry through the RSS 2.0 feed. Both comments and pings are currently closed.