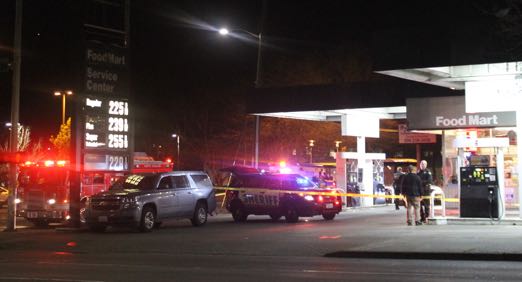 11:38 PM: Deputies are looking for a man and woman in connection with a shooting at 15th and Roxbury. One person was shot – reportedly wounded in the leg – according to what we've heard so far. The two people being sought may have made their getaway by hailing a cab.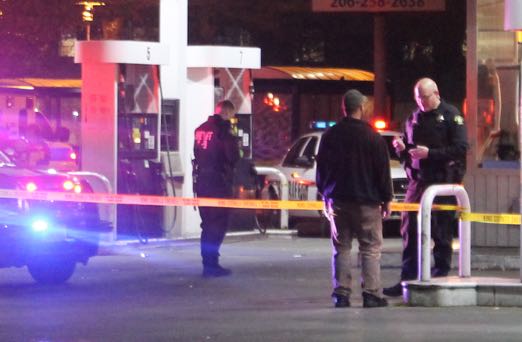 12:10 AM: The investigation is centered at the gas station on the southwest corner of 15th and Roxbury. Meantime, deputies found the cab they were looking for, at Westwood Village; it apparently had transported only one of the suspects, to an address outside West Seattle.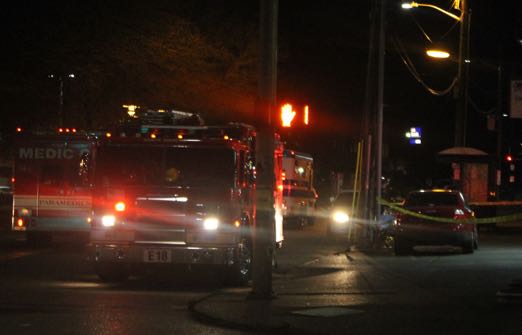 12:50 AM: Adding photos.
5:13 PM: Followup information just received from KCSO spokesperson Sgt. Cindi West: "The victim, a 52 year old Seattle man, went into a convenience store to buy a beer. When he exited the store he was approached by a man and woman who asked for his beer. He refused to give it to them. The female suspect asked the victim for his money and when he refused she shot him in the leg. Both suspects fled on foot. The only descriptions we have right now are a Hispanic male and Hispanic female. The victim was taken to Harborview."