UPDATE: Another power outage affecting parts of North Highline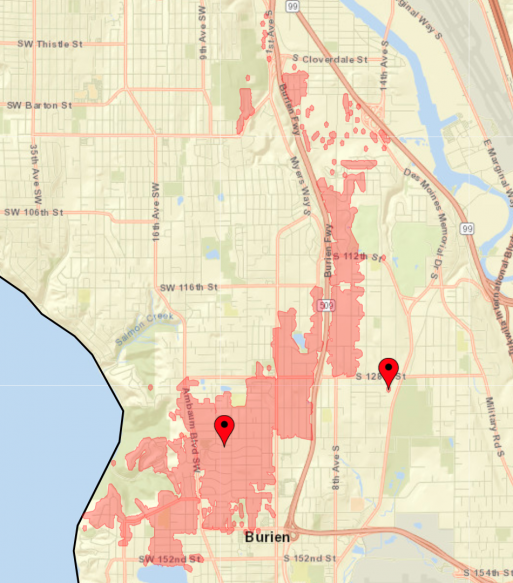 2:29 PM: Second big power outage this week – this time with about 5,700 homes and businesses affected, from Burien northward to southeast West Seattle, including parts of North Highline, as you can see above on the screengrab from the Seattle City Light map. This started around 1:10 pm; no word yet on the cause.
3:20 PM: Via Twitter, City Light says this was caused by "a downed tree that came into contact with overhead power lines." A commenter on our partner site West Seattle Blog says the culprit tree appears to have been one that fell near the 509 ramp on the Olson/1st/etc. hill.
You can follow any responses to this entry through the RSS 2.0 feed. Both comments and pings are currently closed.