UPDATE: Balloon blamed for power outage in White Center business district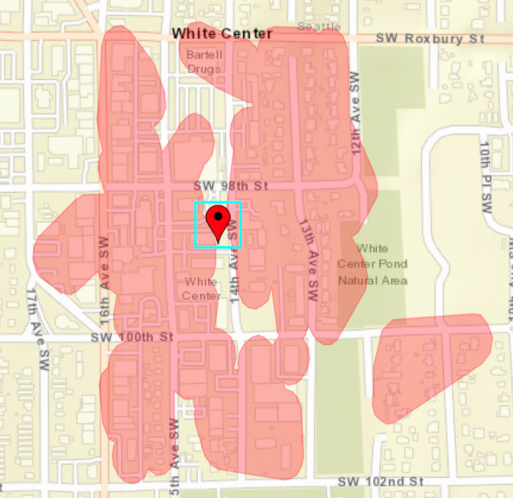 1:06 PM: Thanks for the tips. A power outage is affecting much of downtown White Center right now – the Seattle City Light map, shown above, says 268 customers are out. No official word on the cause, but we note a crash was reported around 16th/102nd at the same time this started, so we're off to check.
1:38 PM: Apparently that was unrelated (and cleared before we arrived). The SCL map now attribute the outage to "balloon." Meantime, businesses on 16th appear to have power.
You can follow any responses to this entry through the RSS 2.0 feed. Both comments and pings are currently closed.