Will White Center become part of Seattle? Annexation is Topic A at this year's WC Summit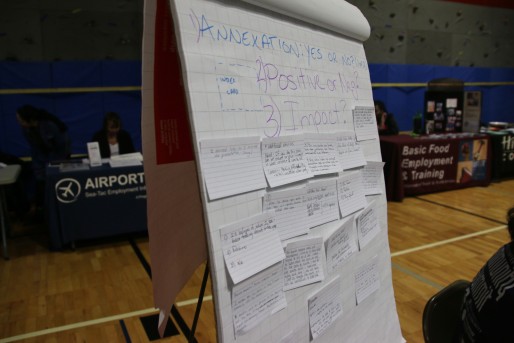 Will White Center become part of Seattle? The potential process is only in the earliest of stages, but it's the main topic of this year's White Center Summit, convened by the WC Community Development Association and continuing until 3 pm at Cascade Middle School.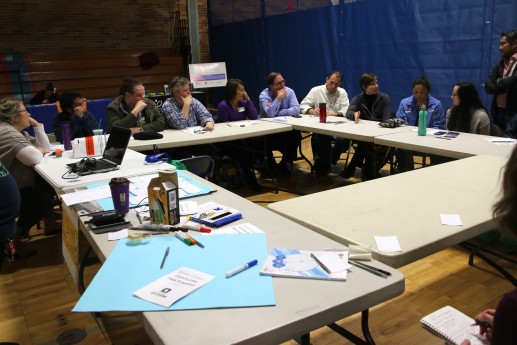 One year ago, the Seattle City Council put itself on record as taking the initial steps toward potential annexation, mostly as a procedural move that had to be made to keep the city's options open, especially for a tax credit that would be vital to funding annexation. The city had reps at today's event, including AJ Cari from the Office of Economic Development: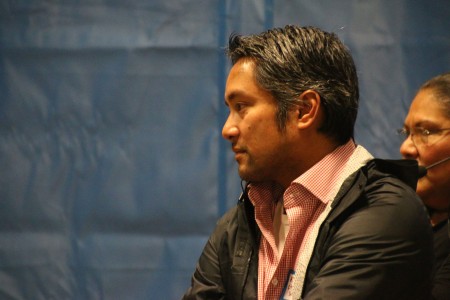 He was talking about the kind of services that would potentially be available for White Center businesses if the area became part of Seattle. But there are many steps before that would come close to even potential reality. The discussion continues at the White Center Summit for another hour and a half.
SIDE NOTE: In the first-ever election for a West Seattle/South Park-specific City Council member, which is just now finalizing a recount, annexation was one of the points of difference between the candidates. Lisa Herbold, expected to be officially announced as the winner on Monday, is not the unabashed supporter that opponent Shannon Braddock had been. Herbold will be one of four new members on the nine-member council as of the first of the year. One of the other three, Lorena González, is a West Seattle resident who won one of the council's two at-large seats.
You can follow any responses to this entry through the RSS 2.0 feed. Both comments and pings are currently closed.