9:09 AM: We're getting several reports of White Center outages, including 12th and 106th vicinity, while the wind is gusting. The National Weather Service has a wind advisory in effect for our area until 8 pm. Let us know via comments or whitecenternow@gmail.com if there's trouble in your area.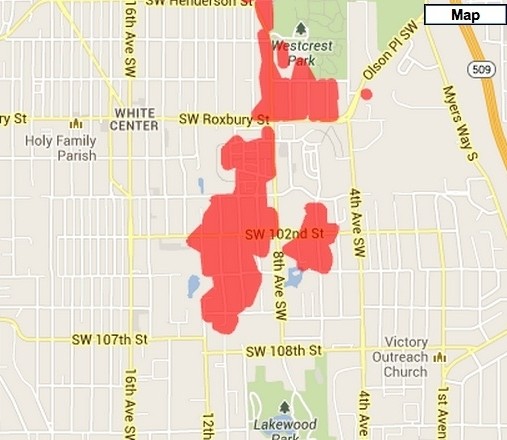 9:54 AM UPDATE: Added a screengrab from the Seattle City Light outage map, showing the areas in White Center where the power is out. Around SCL's service area, more than 8,400 homes/businesses are without power.
12:38 PM UPDATE: Looks like most if not all of the outage area is restored.