Former Highline Bears choose new name: Dub Sea Fish Sticks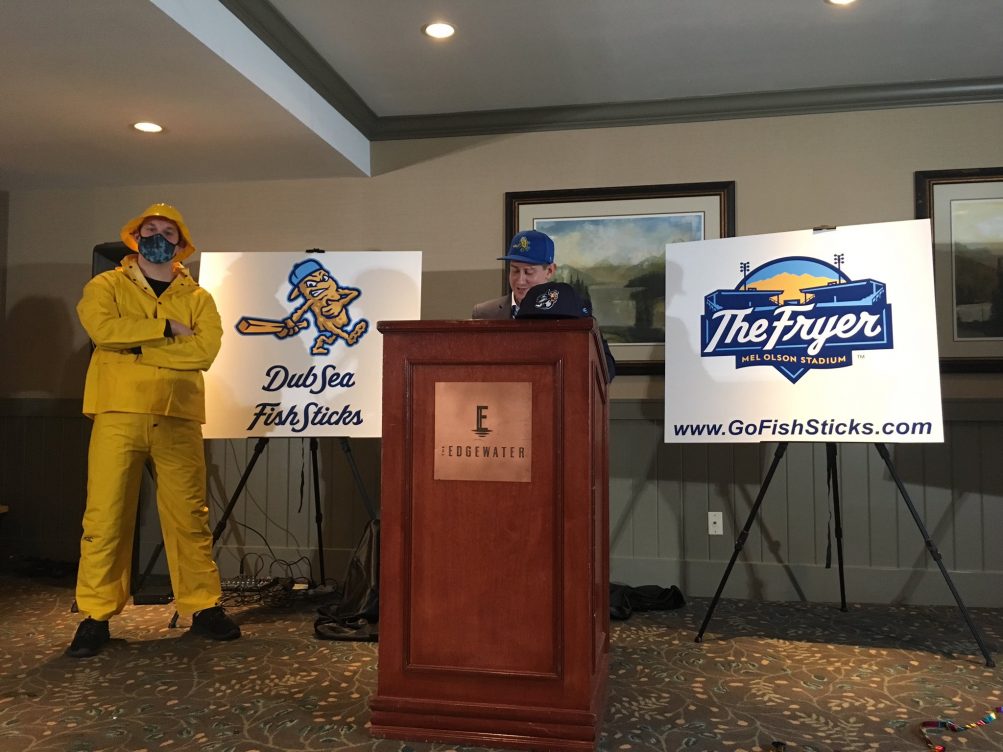 10:47 AM: We're at the Edgewater Hotel on the downtown Seattle waterfront, where the owner of the former Highline Bears has just announced the team's new name: Dub Sea Fish Sticks. After a process that involved fans proposing more than 200 possible new names, followed by 5,400+ votes between this name and one alternative (Dub Sea Seal Slingers), this morning brought the official unveiling. Owner Justin Moser says they'll also start calling Mel Olson Stadium at Steve Cox Memorial Park – the team's home stadium – "The Fryer." Temporary mascot, as seen above, but another contest will engage people soon in naming the official mascot. The team didn't play the past two summers because of the pandemic but they're planning games this year, starting June 4th. The team's website is now at gofishsticks.com.
ADDED 11:54 AM: Here's our video of the big reveal:
You can follow any responses to this entry through the RSS 2.0 feed. Both comments and pings are currently closed.