Super Saver Foods' north wall becomes a canvas for local teen artists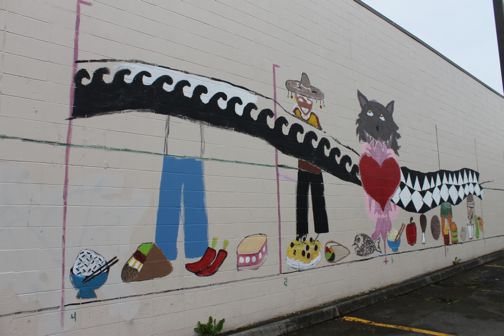 Another mural for White Center! With paint contributed by the WC Chamber and WC Community Development Association, high-school students from Highline Public Schools' Evergreen Campus are creating one on the north wall of Super Saver Foods, which opened in March in the 16th/107th storefront that was formerly an Albertsons. As Chamber President Mark Ufkes explained it in e-mail last week, "The design will include cultural images and food items and promote the diversity at the three Evergreen High Schools on campus." We checked on this site this past Monday; it's just part of what's becoming a tapestry of mural art around the area; we'll check in on other projects soon.
You can follow any responses to this entry through the RSS 2.0 feed. Both comments and pings are currently closed.