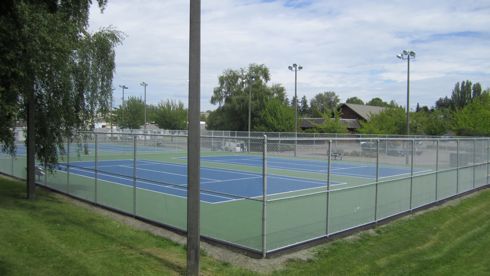 Just in from King County Parks via Facebook, that photo and this invitation for you:
Tennis, anyone? Please join King County Parks for a special ribbon cutting ceremony to rededicate the improved tennis courts at Steve Cox Memorial Park. Tomorrow @ 2:30 pm.
It's been almost exactly a year since the work began (September 2011 story here), and much of the work was done by May (story here).