VIDEO, PHOTOS: A win for everybody as Highline Bears open 2019 season victoriously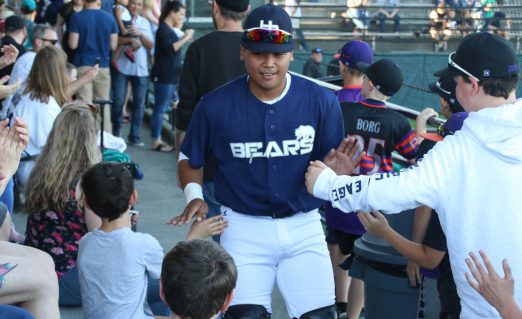 The 12-3 final score was only part of the story as the Highline Bears opened the 2019 season at Mel Olson Stadium in White Center's Steve Cox Memorial Park on Saturday night. So many other fun touches were part of the night – like home-team players high-fiving fans in the stands as they were introduced (above, catcher Owen Napieralski). Then there were the Shorewood Elementary students who sang the national anthem:
The "unofficial mayor of White Center," Christine Spencer, threw out the first pitch: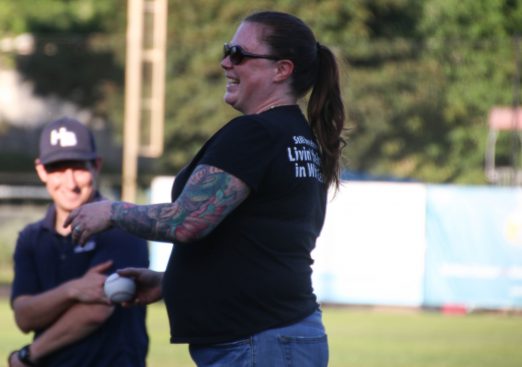 And there was the guest base runner: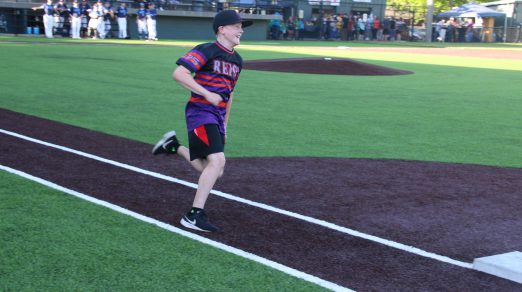 Hudson Borg had his own cheering section at home plate: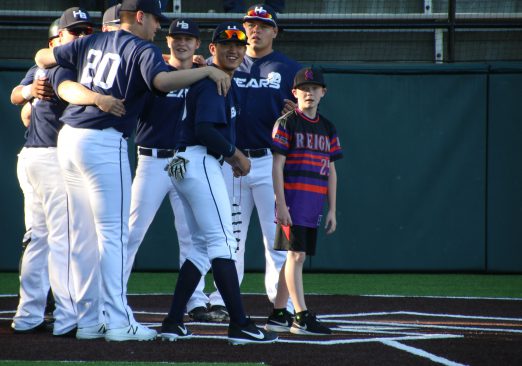 Mascot Buntly the Bear roamed the stadium: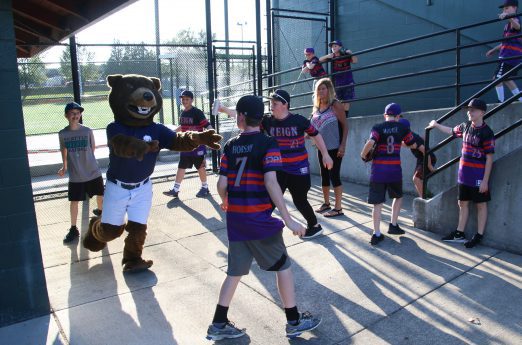 Other sightings ranged from his between-innings Macarena to a moment where he sat down and checked out our laptop (hard to type with paws, so he moved on). All that and we haven't even gotten around to the baseball yet. Yes, there was a full nine-inning game between the Bears and the visiting Laces: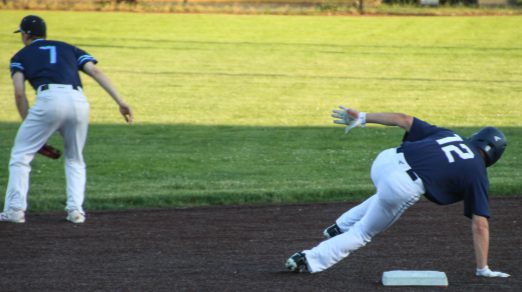 That's #12 Cody Chavis. You can see the full Bears roster here. They all had a lot to high-five about: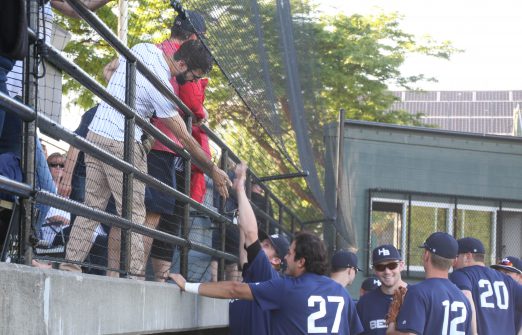 The night also included facepainting, live games, the youth league West Seattle Baseball running a 50-50 raffle, and … chair-throwing. See for yourself next home game, which is Friday night (June 7th):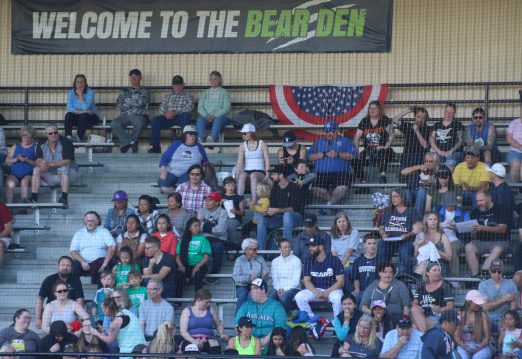 It'll be National Donut Night on Friday; can't miss that. Here's the schedule; here's where to get tickets. (Kids 8 and under are free!)
You can follow any responses to this entry through the RSS 2.0 feed. Both comments and pings are currently closed.