FOLLOWUP: Demolition under way at ex-White Center Chevron, future Starbucks/Popeye's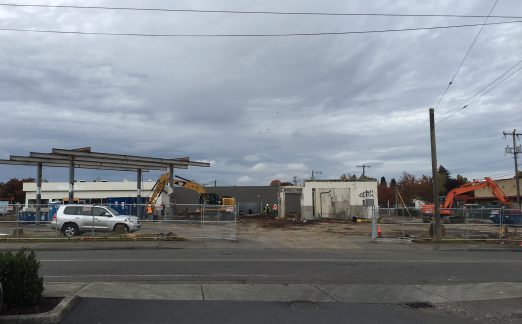 Demolition is well under way at the former White Center Chevron, which closed just two weeks ago to make way for a Starbucks coffee shop and Popeye's fried-chicken restaurant (we had first word of the project back in June). Thanks to Gill for the tip on teardown starting earlier this week; we went by this afternoon to check on the progress.
You can follow any responses to this entry through the RSS 2.0 feed. Both comments and pings are currently closed.