UPDATE: Why King County Sheriff's Deputies had 17th SW blocked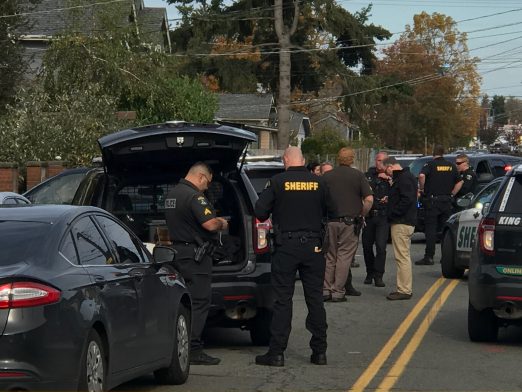 12:18 PM: Avoid 17th SW at and north of SW 104th. Deputies have it blocked for what they tell us are two separate incidents. At the north end, it's a suspicious package. At the south end, shots were fired at or in a longtime trouble house. The person who fired them is st large and might be injured, but his whereabouts are unknown. More later.
4 PM: No additional information, but in case you were wondering, the street IS fully clear now.
You can follow any responses to this entry through the RSS 2.0 feed. Both comments and pings are currently closed.