UPDATE: White Center licensing office closed 'TFN' after abrupt shutdown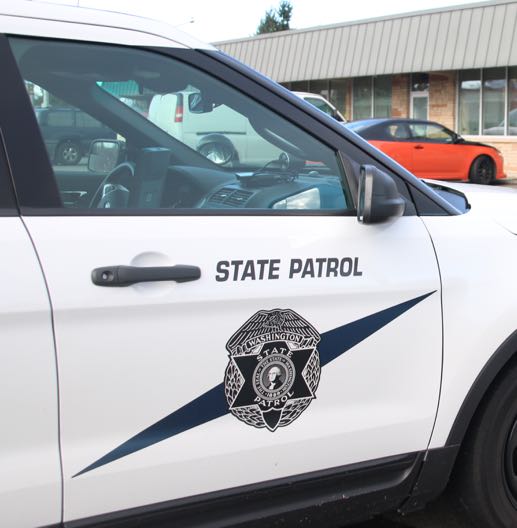 ORIGINAL REPORT, 1:42 PM: Thanks to the reader who tipped us about a law enforcement presence at the White Center licensing office today, which is closed as a result. State Patrol officers were there when we went over to check it out at noontime.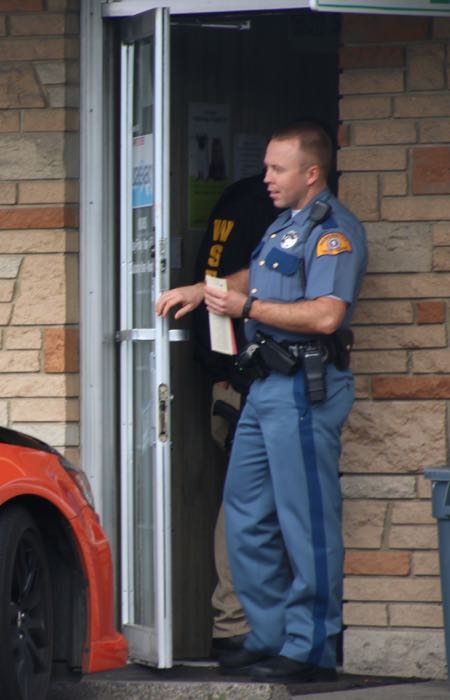 They weren't commenting; we were pointed to the Department of Licensing, which also isn't commenting except to say that their reps are there providing "technical support" for whatever sort of investigation is under way, including the "collection of equipment."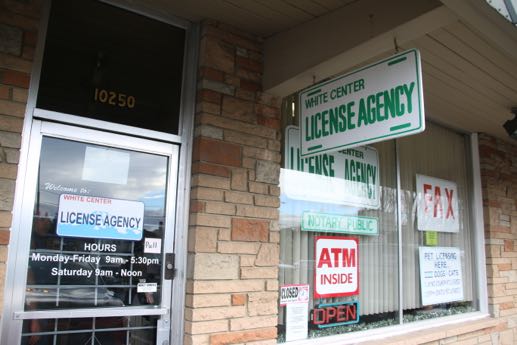 We're still trying to track down someone who can comment on what's happening, and will update with whatever we find out. On the agency's Yelp page, someone claiming to be an employee wrote that the office was closed today "due to incorrect things and I promise you all that this isn't the end," while also offering thanks to customers for their support and criticizing the office's 2013 closure.
4:05 PM UPDATE: Just talked with Cameron Satterfield of King County. He says the county – which is accountable for this office – and state Department of Licensing had been "reviewing the work" of the licensing office in White Center "for a few months," and sent reps to the office at 7:45 this morning. After interviewing the owner and employee of the office, the reps "served subagency contract termination letters," and closed the office. It will remain closed until further notice, Satterfield says, and so they are encouraging people to go to other licensing offices in the meantime. He had no specifics about why the office's contract was terminated but says more information will be available on Monday.
You can follow any responses to this entry through the RSS 2.0 feed. Both comments and pings are currently closed.