UPDATE: 2 shot, 1 killed, in downtown White Center
1:20 AM: From the scanner: Two people have been shot in the 9800 block of 16th SW. One is reported to have been killed. No word of any arrests so far – we've heard talk of a chaotic scene and a possible getaway car. More to come.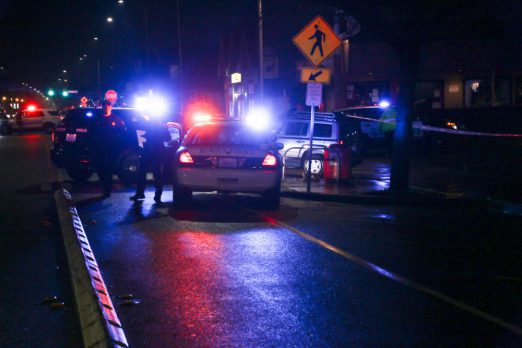 2:22 AM: Sheriff's deputies have 16th SW taped off from 98th to just short of 100th. They're focused in the same area as last May's deadly shooting. No one at the scene is commenting so far, though.
3:02 AM: Via Twitter, KCSO confirms that "one male" is dead and "another" is in critical condition.
7:18 AM: More info from KCSO early this morning: The man who was killed was 51; the other man, who was in surgery as of a few hours ago, is 35. KCSO says they were shot outside the Taradise Café. "Detectives believe that the two victims knew each other and that they got into some kind of verbal and physical altercation with an unknown age, race, or build male just before the shooting." KCSO says few witnesses remained on the scene by the time deputies/detectives arrived.
You can follow any responses to this entry through the RSS 2.0 feed. Both comments and pings are currently closed.