ANOTHER OPENING: New White Center McDonald's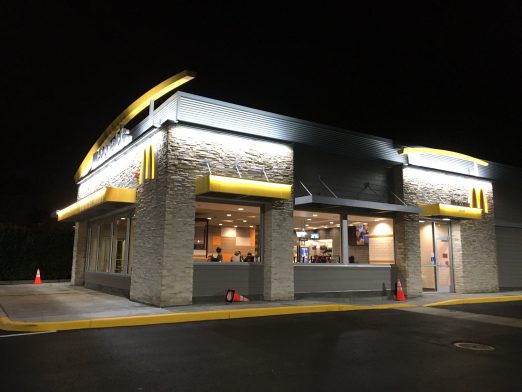 It's a big weekend for openings around White Center, and here's another one. Four months ago, as the old McDonald's at 16th/114th was being demolished, we reported that a company spokesperson told us the rebuilt restaurant would provide "a cutting edge and elevated experience." Now the golden-arches sign outside declares it's open, and even without an official tour, some components are visible from outside. The drive-thru has two lanes for ordering. Looking inside, you'll see two touchscreen kiosks for ordering.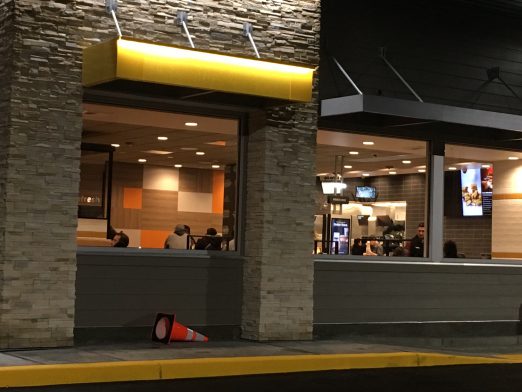 They're not replacing human help, though – employees were still visible behind the counter, and the company made a chain-wide statement earlier this year about the issue.
You can follow any responses to this entry through the RSS 2.0 feed. Both comments and pings are currently closed.