Opening day for Patrick's Café and Bakery in White Center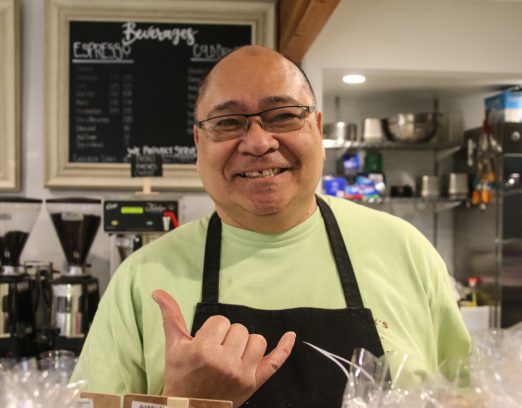 Meet Patrick Choy, the namesake and proprietor of Patrick's Café and Bakery at 10003 15th SW, where it's "soft opening" day. You'll find not just baked treats…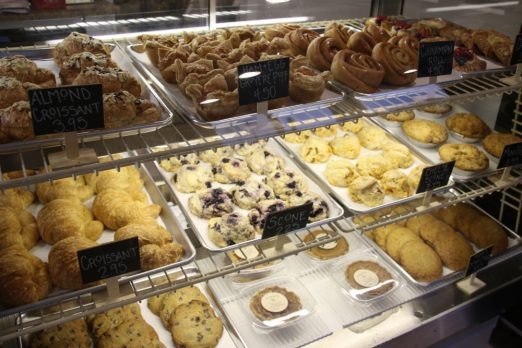 … but also savory hot food including pot pies centered on fillings such as chicken or Portuguese sausage, plus beef stew and chili.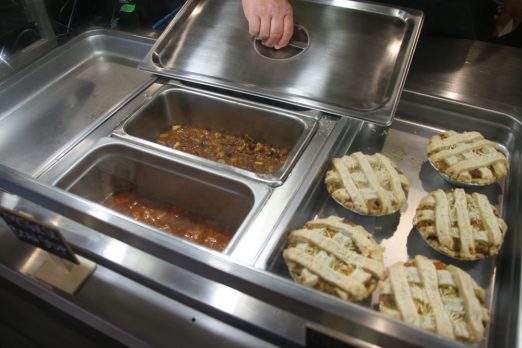 Some of Patrick's creations (here's the menu) are inspired by the flavors of Hawai'i, where he was born into a family that, as explained on the new café's website, "owned and operated Sam Choy's Kaloko … a James Beard Foundation: America's Classics Award-winning restaurant." He's been baking since childhood and built a distinguished career including corporate food-and-beverage leadership, then a neighborhood bakery elsewhere in Seattle, and now he has moved to a larger space in White Center. Hours are 8 am-5 pm six days a week (closed Tuesdays) but keep in mind it's soft-open mode for starters.
You can follow any responses to this entry through the RSS 2.0 feed. Both comments and pings are currently closed.