FOLLOWUP: White Center Popeyes opens Wednesday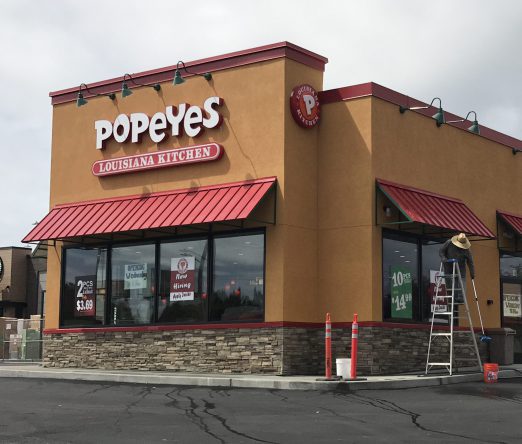 We have been asked many times in the past few weeks, when is the White Center Popeyes Louisiana Kitchen opening? Today, we have the answer – Wednesday (July 12th). Thanks to Gill for the tip; after hearing from him, we went by a short time ago and a sign in the window confirms it – "Opening Wednesday, 10 am." (Still hiring, too.) It's been 13 months since we broke the news that Popeyes and Starbucks were coming to what was then the site of White Center Chevron. Everything previously on the site was subsequently demolished, and the two chains' new stores have been built by scratch. As reported here last month, Starbucks says it expects to open next month. Both businesses are drive-thrus.
You can follow any responses to this entry through the RSS 2.0 feed. Both comments and pings are currently closed.