White Center homeowner gets help from Rebuilding Together Seattle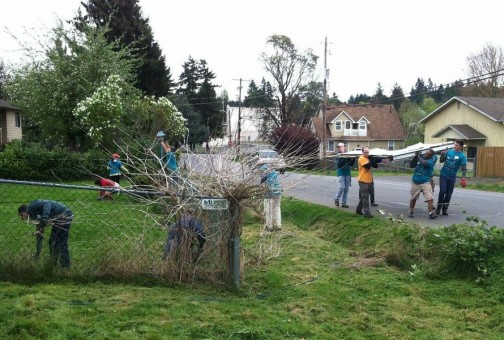 Last weekend, all over the metro area, Rebuilding Together Seattle brought help to dozens of homeowners who needed it – for cleanup, repairs, and renovations enabling them to stay in their homes. One of those homes was in White Center, where Jessica and her son got help from a volunteer group led by workers from Booz Allen Hamilton Consulting. Know someone who might need this kind of helping hand? Check out RTS by going here.
You can follow any responses to this entry through the RSS 2.0 feed. Both comments and pings are currently closed.