Someplace new to park your (two) wheels in the heart of White Center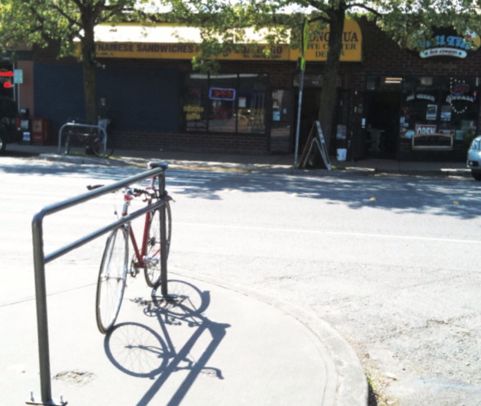 From WCN contributor Deanie Schwarz: You might have noticed the recent addition at the midway crosswalk on 16th SW in the north block of the heart of the White Center business district. King County recently installed the small rack after Proletariat Pizza co-owner Stefanie Albaeck got proactive with an appeal to the county requesting the purchase and installation. The first rack will serve shoppers and visitors to the business core on 16th. But according to Stefanie, the County will provide additional racks to the larger community if this rack is well-used. If the change in the weather prompts you to take a ride to 16th, you now have a centrally located place to park your wheels!
You can follow any responses to this entry through the RSS 2.0 feed. Both comments and pings are currently closed.