Former Hang Around/Wall reopens as medical-marijuana 'lounge'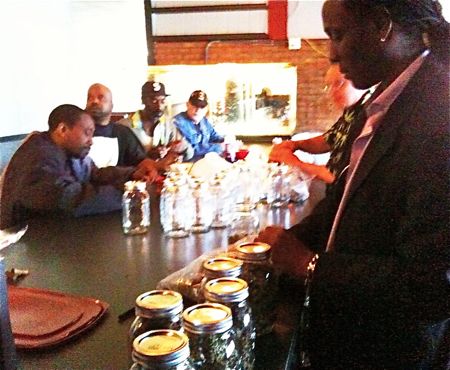 (Photos by Deanie Schwarz for WCN)
What had been The Wall and then the Hang Around is now Green Piece, West Seattle medical-marijuana purveyor Brionne Corbray's newest of of four nonprofit locations of his GAME Collective operation. WCN contributor Deanie Schwarz reports that Corbray's new location opened early only for today, in honor of 4/20, a reference to not just today's date, but also the counterculture code-name for marijuana.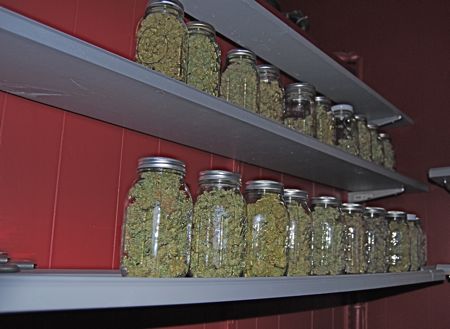 Corbray says this is a "lounge" model, distinctive from medical marijuana "dispensaries," patterned after the only existing, known lounge/cafe for medical marijuana in the U.S., the Cannabis Cafe in Portland.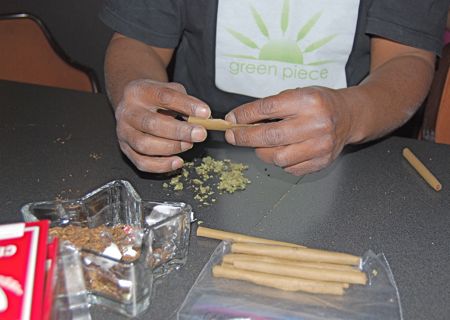 Deanie reports that collective members will not only be able to obtain medical marijuana and medibles (food items made with marijuana), they will be smoking/medicating and socializing at the lounge, which has just undergone more than $50,000 in renovations and cleanup work. More to come on both this operation and the in-the-works Herban Legends dispensary about a block north. (Legal side note: These businesses are not authorized under state law. There had been some hope a state law to license and regulate them would become official this year, but after it passed both houses of the Legislature, it's now in limbo because Governor Gregoire says she's worried about the effects of signing it.)
You can follow any responses to this entry through the RSS 2.0 feed. Both comments and pings are currently closed.