Constantine: "We can, and will, rebuild this bridge"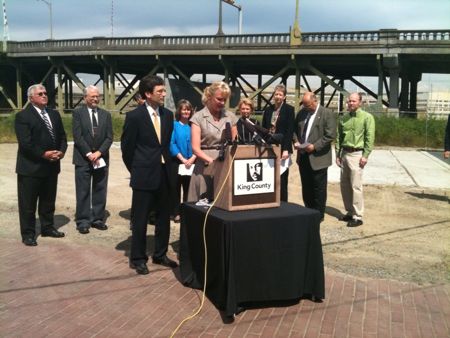 (County Councilmember Julia Patterson, one of the many elected officials who spoke at today's announcement)
Just back from covering the official announcement of $20 million in state money for the South Park Bridge's replacement, exactly one week before the current one is closed permanently. A dozen political and community leaders were there to share in the announcement, which brings the financial commitment so far to $70 million, more than half the cost of the replacement. More to come.
Tags: south park bridge
You can follow any responses to this entry through the RSS 2.0 feed. Both comments and pings are currently closed.