MONDAY REPORT: Tara Scott, proprietor of White Center's Taradise Café, has died at age 51. After a reader tip, we found confirmation via this social-media post from one of her sons, Ohio State football player Gee Scott Jr. He wrote that "the woman whose smile lights up any room she's in … who taught me what it is to unconditionally love … that brought me into this world" died this morning. Ms. Scott, a West Seattle resident, opened her restaurant five and a half years ago. It has been closed for more than two weeks because of what the café said was "an unexpected flood in the basement." Ms. Scott was 51 years old.
ADDED TUESDAY MORNING: A tribute to Ms. Scott is growing outside the Taradise Café: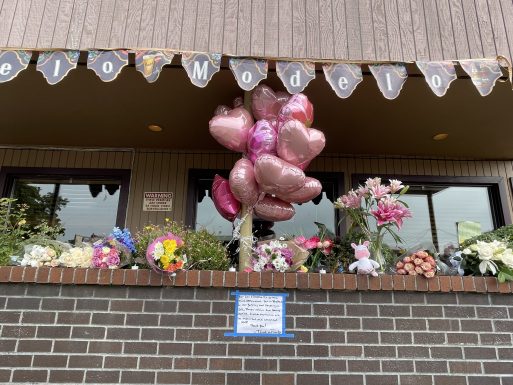 The note on the bricks expresses gratitude and asks that people not leave candles, saying another memorial will be announced soon,
TUESDAY EVENING: The family has announced a Celebration of Life for 4 pm Saturday in the Taradise Café parking lot.