UPDATE: Taradise Café proprietor Tara Eckman Scott dies at 51; Celebration of Life planned Saturday
MONDAY REPORT: Tara Scott, proprietor of White Center's Taradise Café, has died at age 51. After a reader tip, we found confirmation via this social-media post from one of her sons, Ohio State football player Gee Scott Jr. He wrote that "the woman whose smile lights up any room she's in … who taught me what it is to unconditionally love … that brought me into this world" died this morning. Ms. Scott, a West Seattle resident, opened her restaurant five and a half years ago. It ADDED TUESDAY MORNING: A tribute to Ms. Scott is growing outside the Taradise Café: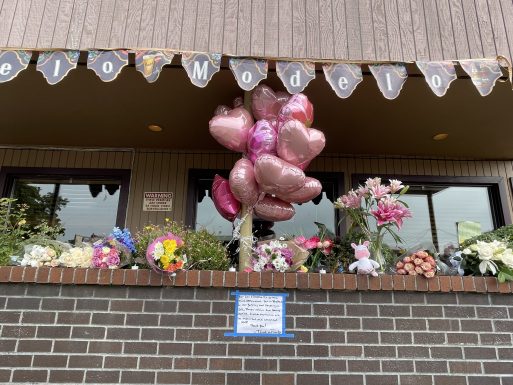 The note on the bricks expresses gratitude and asks that people not leave candles, saying another memorial will be announced soon,
TUESDAY EVENING: The family has announced a Celebration of Life for 4 pm Saturday in the Taradise Café parking lot.
You can follow any responses to this entry through the RSS 2.0 feed. Both comments and pings are currently closed.