FOLLOWUP: Work under way at White Center Chevron site; coffee stand moved to new location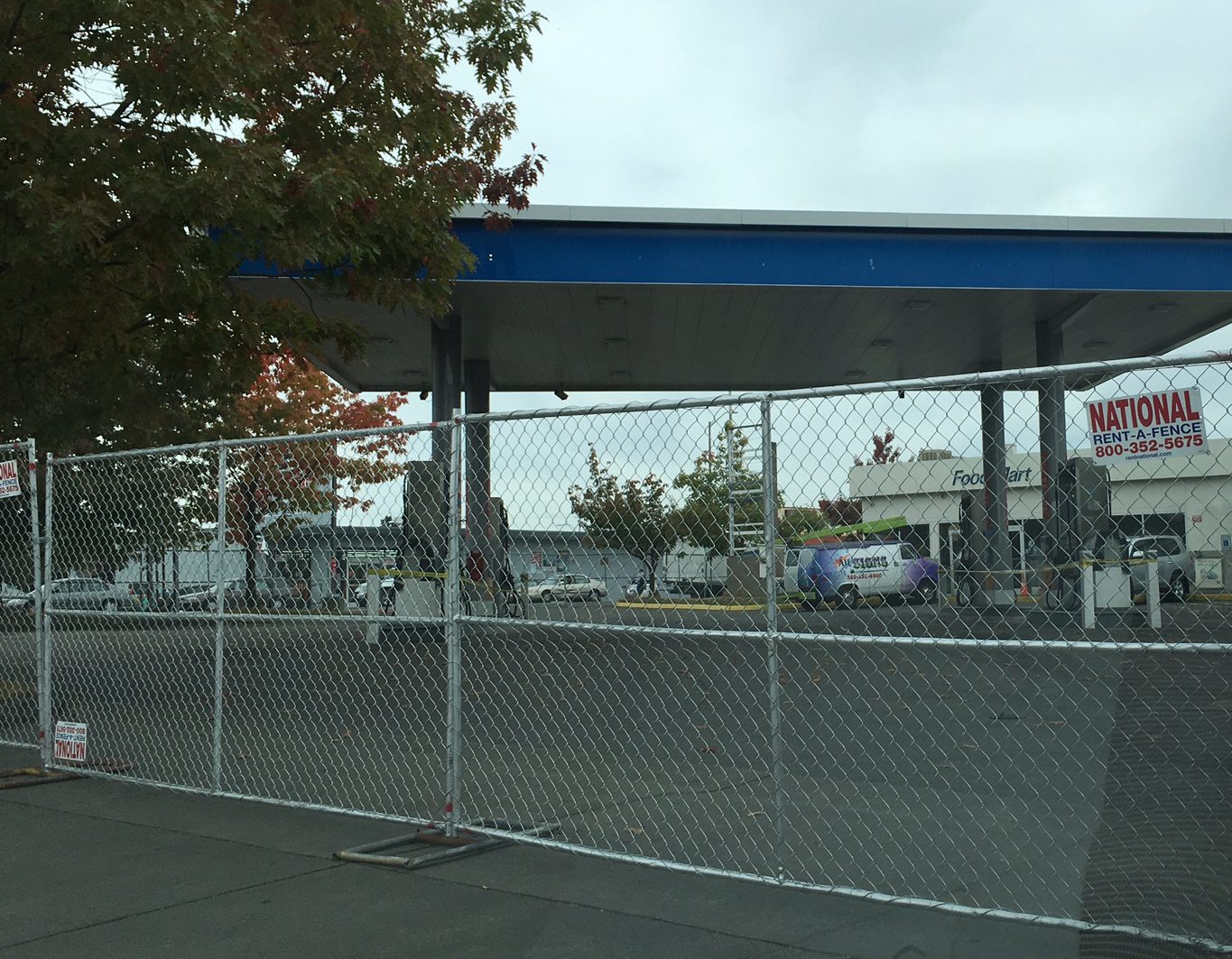 Work is starting on the 15th SW/SW 100th site that was White Center Chevron and will become home to coffee and chicken chain outlets (Starbucks and Popeye's), as first reported here in June. We noticed this morning that the pumps had been cordoned off and a truck full of fencing had arrived; went back this afternoon, and the site was fenced off. We also noticed the coffee stand that has long been on the southwest corner of the lot was gone; thanks to a WCN commenter, we found it one block west, just west of the White Center Chase Bank branch: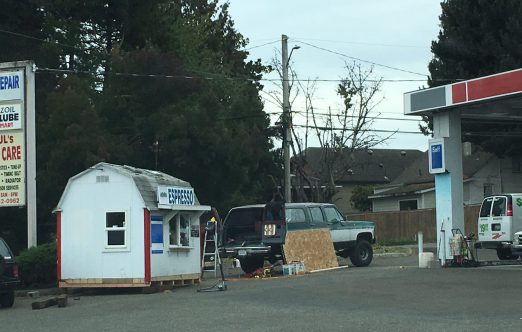 The commenter says the stand will reopen there "in a few days." As for what's happening on the ex-Chevron site, we'll just have to keep watching – it's not clear from the permit files exactly what will happen first – the existing buildings will all be demolished, and the underground tanks will be removed. Starbucks just finally publicly confirmed its plans last week but still refused to say whether this location will be a drive-thru or not. And we have yet to hear back from Popeye's.
You can follow any responses to this entry through the RSS 2.0 feed. Both comments and pings are currently closed.