Joy to the world! White Center's Christmas tree is up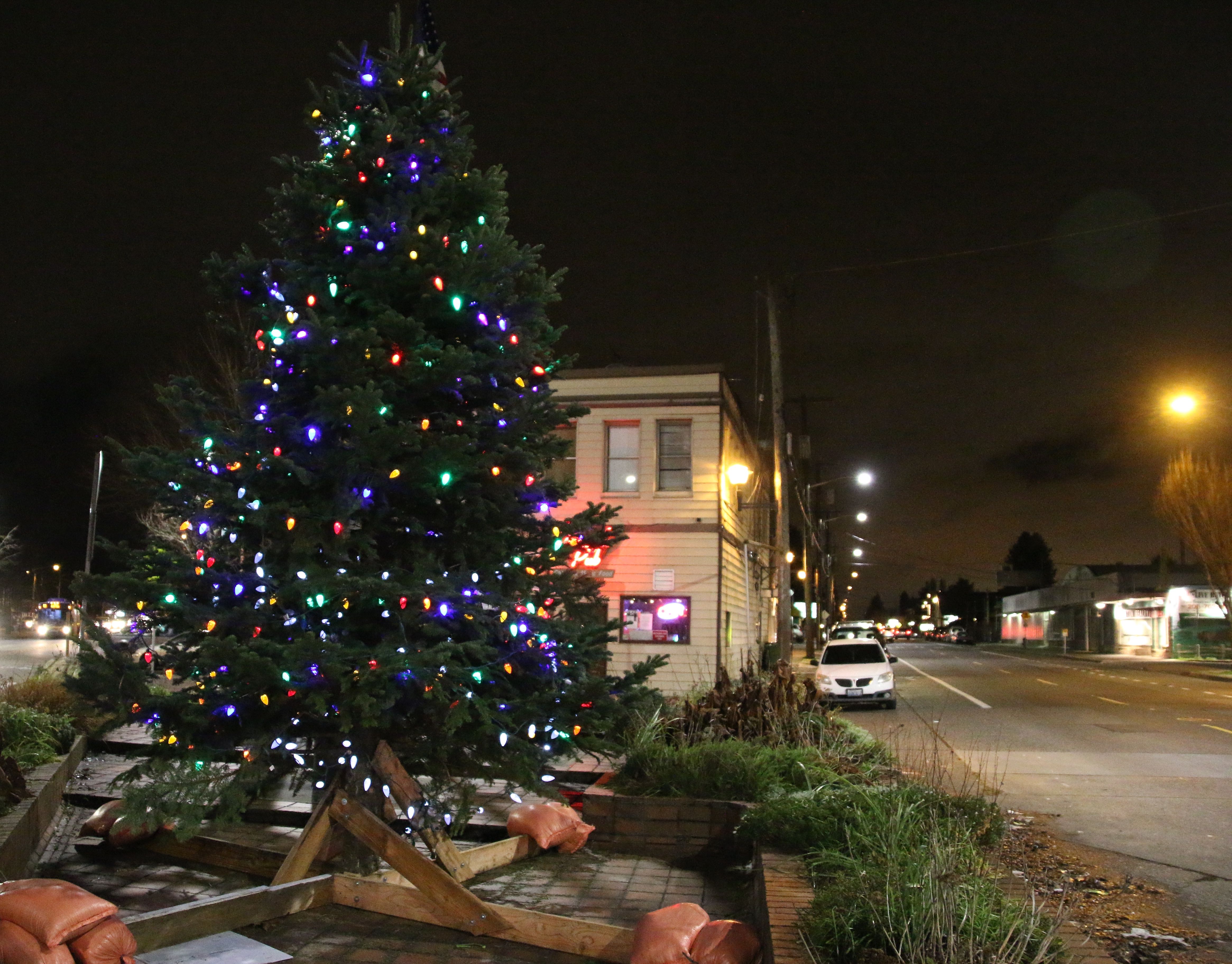 With just five days until Christmas, White Center has a tree. We'd been wondering if the plaza in the South Delridge triangle would be graced with one this year, since it's usually up in early December but none was in sight as of just the other day – and then tonight, came the note from Mac's Triangle Pub that a tree was up and lit, courtesy of the pub and Meat The Live Butcher. Merry Christmas to all, and to all a good night!
You can follow any responses to this entry through the RSS 2.0 feed. Both comments and pings are currently closed.