North Shorewood Park gets TLC from REI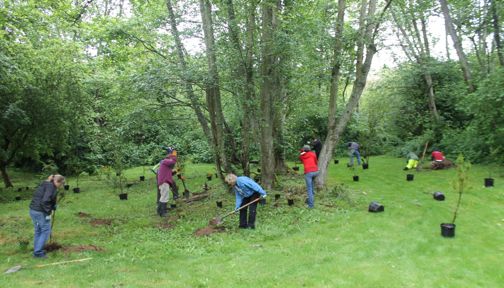 If you're with a company that specializes in getting people ready for the outdoors – what better way to spend your volunteering time, than to be, well, outdoors? North Shorewood Park got an infusion of attention on Thursday when REI volunteers dug in: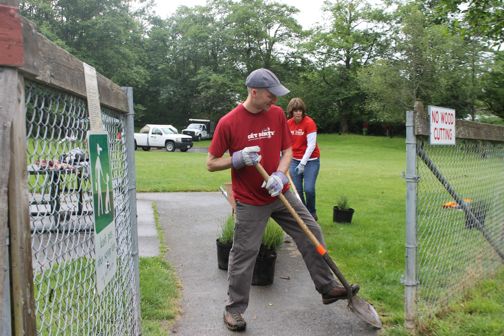 If you're feeling like helping out, REI's website even has a feature you can use to find someplace to volunteer. Thanks to Gill for the tip about Thursday's work party – and for sharing this bonus group shot: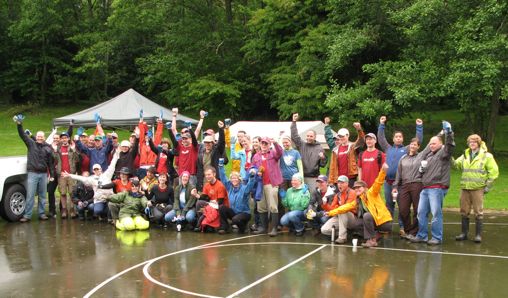 Side note: North Shorewood Park, which is at 24th and 102nd, is one of those that King County would turn over to the City of Burien if annexation wins the November vote and is finalized next year.
You can follow any responses to this entry through the RSS 2.0 feed. Both comments and pings are currently closed.