CRIME: Shooting in North Shorewood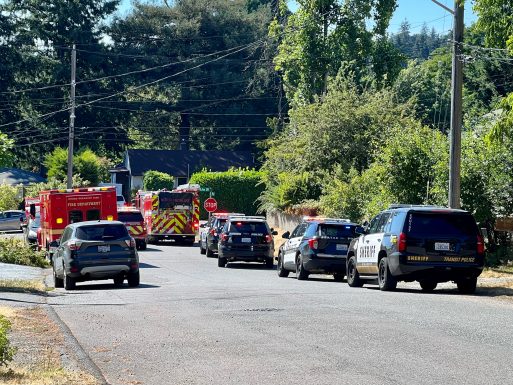 No arrests yet in a shooting Monday afternoon in North Shorewood, according to the King County Sheriff's Office. It happened just after 3:30 pm Monday in the 2600 block of SW 110th. KCSO would only say it happened "in or near a garage of a home" and that one person was shot. The area resident who sent the photo said it appeared the victim was a woman and that firefighters/medics said she was critically injured. If you have any information, the KCSO case number to refer to when reporting it is C22027189.
You can follow any responses to this entry through the RSS 2.0 feed. Both comments and pings are currently closed.