COMMENT TIME: Land-use application for White Center Hub project
Thanks to Richard for the tip. King County has published a "notice of application" for the White Center Hub project. That opens a formal comment period until January 3rd. Most of the documents are linked here. Here's one of them, the site plan: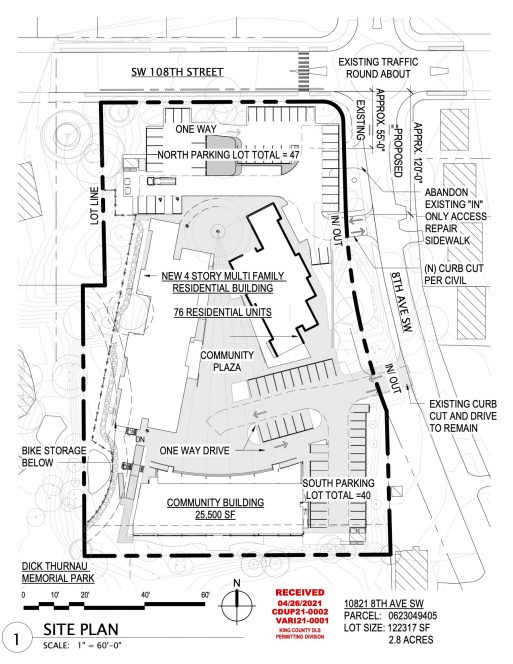 Project toplines are the same as discussed at last May's presentation (WCN coverage here). The main application number is CDUP21-0002. Contact info for the permitting division, if you have a question or comment, is here.
You can follow any responses to this entry through the RSS 2.0 feed. Both comments and pings are currently closed.