WHITE CENTER CRIME WATCH: Deputies searching for bank robber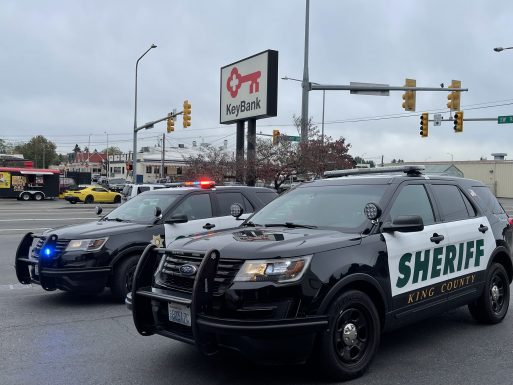 Deputies are searching for a man who just held up the KeyBank in White Center. He is reported to be armed. No description or other details yet.
4:05 PM: Photo added. The bank is closed while deputies gather witness statements. No clear description yet but a getaway vehicle is believed to have been involved. Also, deputies told dispatch the robber gave bank employees a note threatening to shoot if they didn't hand over cash.
You can follow any responses to this entry through the RSS 2.0 feed. Both comments and pings are currently closed.