WHITE CENTER SCENE: Crowd fills Taradise Café lot to celebrate the life of its founder
Thanks to Gill Loring for the photos. Family and friends gathered in the Taradise Café parking lot this afternoon to remember the café's founder, Tara Eckman Scott, who died last week at 51.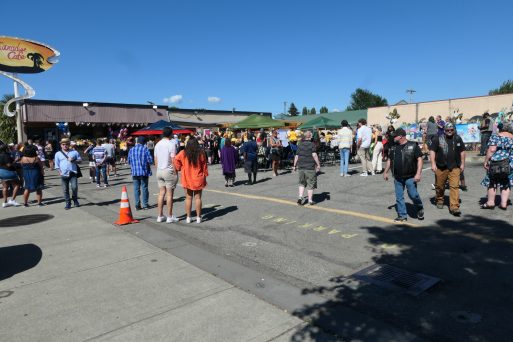 The celebration was still going strong after more than an hour. Those in attendance knew her not only from her White Center café but also from her days at West Seattle's gone-but-not-forgotten Charlestown Café.
You can follow any responses to this entry through the RSS 2.0 feed. Both comments and pings are currently closed.