WHITE CENTER BIRDS: Bald Eagles' visit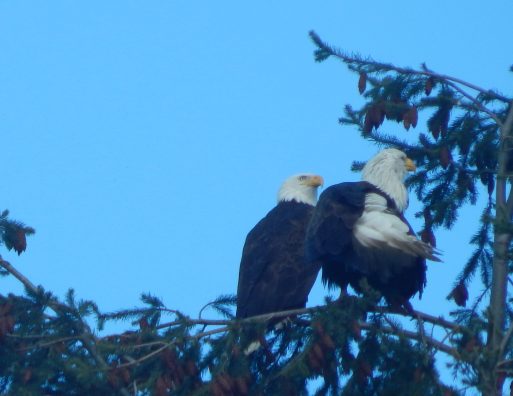 Thanks to Ron Johnson for sharing the photo from Tuesday! He says the two Bald Eagles landed on a treetop in White Center; one left quickly but the other lingered until a crow showed up to harass it.
You can follow any responses to this entry through the RSS 2.0 feed. Both comments and pings are currently closed.