WHITE CENTER SNOW: The big meltdown looms, with rain on the way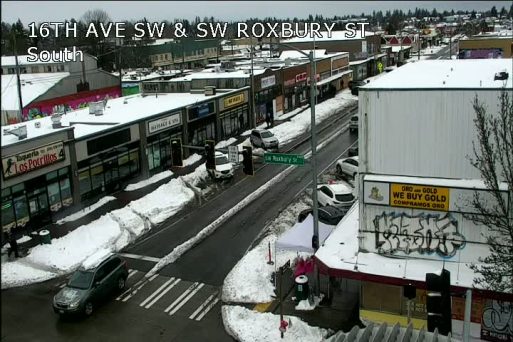 That's the view of downtown White Center this afternoon, as captured by the Seattle Department of Transportation traffic camera at 16th and Roxbury. The snowy scene is on its way out, though, as the temperature rises above freezing and rain moves in. The area's two-day total – Friday-Saturday – was 11.1 inches, #15 on the all-time list of two-day totals. Thanks to Gill for capturing some neighborhood scenes: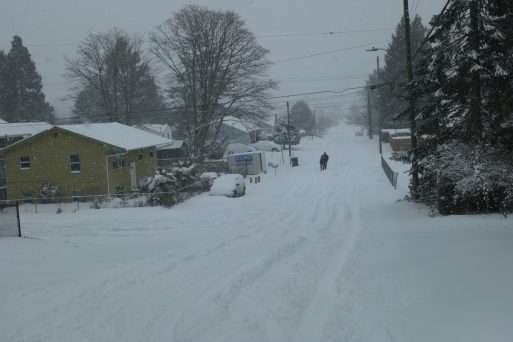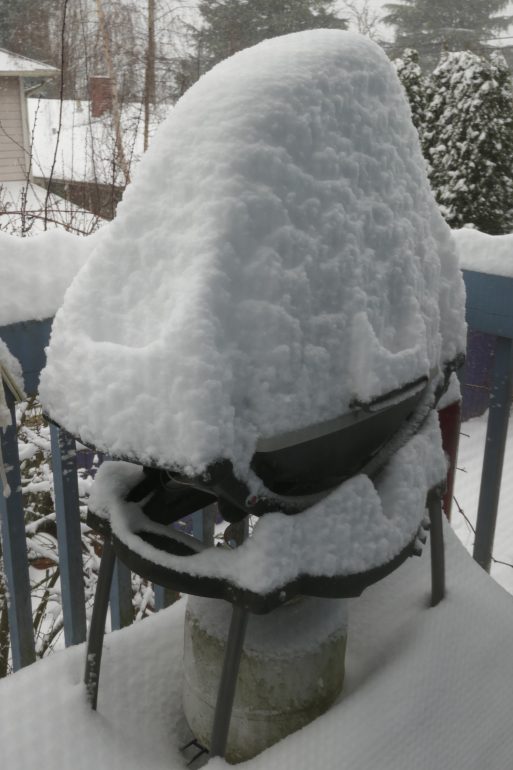 Get ready for the big meltdown – stay safe as things get slushy!
You can follow any responses to this entry through the RSS 2.0 feed. Both comments and pings are currently closed.