UPDATE: Early-morning 2-alarm fire at former Yarington's Funeral Home in White Center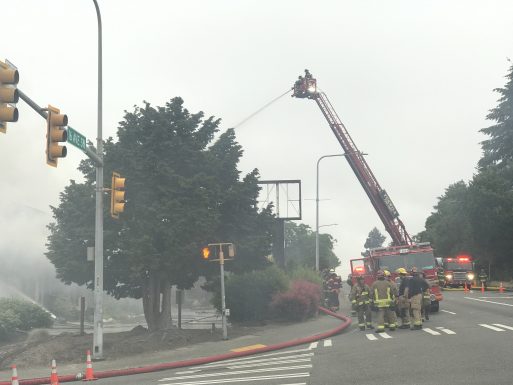 (WCN photos)
7:20 AM: Thanks for the tip. Another fire at the former Yarington's Funeral Home at 16th/107th, and this one is much bigger than the one this past spring. The online 911 log shows the first callout was at 4:30 am. We'll be on scene shortly.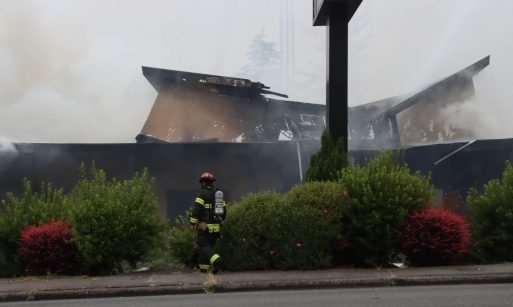 7:31 AM: Our photographer spoke to the public-information officer on scene. No injuries. But it's a two-alarm fire and other departments are here assisting North Highline. No word on the cause.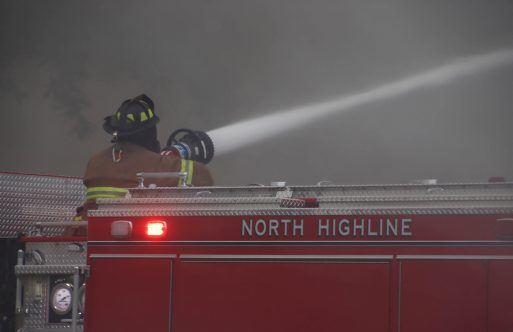 7:59 AM: County records show the property (and a parcel immediately south, 1 1/3 acres total) sold back in January for $3.7 million to an out-of-state real-estate investment firm.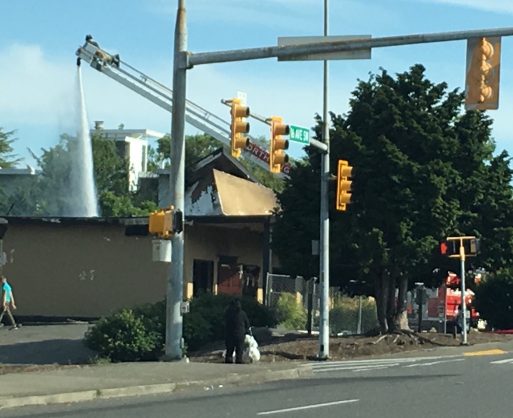 6 PM: We talked to PIO Shauna Sheppard again tonight – she said investigators haven't been able to get in and start looking for the cause yet, because the fire isn't entrely out. (We went by and indeed, as the photo above shows, firefighters were still putting water on the building a short time ago.)
You can follow any responses to this entry through the RSS 2.0 feed. Both comments and pings are currently closed.